With Teacher Shortages, Community Programs for Grieving Kids Are More Important Than Ever
With the back to school season in full swing, all of us with students in our homes have probably heard about the critical shortage of teachers. Reports say that our country lacks a whopping 300,000 teachers and support staff.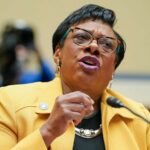 In an interview with ABC News, Becky Pringle, the president of the National Educators Association, said, "We know that this has been a chronic problem. This is not new. We have been sounding the alarm for almost a decade and a half that we have a crisis in the number of students who are going into the teaching profession and the number of teachers who are leaving it."
This shortage should come as no surprise though. Pringle raises an important point – our country has placed so many burdens on educators over the years, and with all things, the pandemic has exacerbated the problem. 
She said,"

The concerns that our educators and parents have raised, which are playing out, [and] played out last year… is that we had to double-up classes.[Also] we had to not necessarily offer the special education services that our special education students need. We knew that there were too many educators who were overwhelmed by the number of students that they were trying to meet the individual needs of, and we don't have enough substitutes."
Considering everything that has been forced onto educators' plates, adding unofficial grief counseling seems likes a bridge too far. Adding more under-resourced tasks to their already hefty workload, is not an approach our country can afford to take. It sets up students to not get the adequate support they need to be academically ready and it puts even more of a burden on the leaders in our classrooms.
When I read articles about the teacher shortage, it makes me commit even more to the work we are undertaking at Evermore – building communities to address the impact of childhood bereavement. We are working to uplift community projects across the country.