Our Advisory Council
We believe in a world where all bereaved people experience a healthy, prosperous, and equitable future.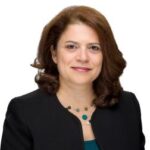 Laudan Aron
Senior Fellow, Health Policy Center at the Urban Institute
Ms. Aron has spent over 25 years conducting research and policy analysis on a wide range of social welfare issues, including health and disability, education, employment and training, homelessness, and family violence. Her work focuses on how social and economic conditions shape health and well-being, and how social welfare programs can best support healthy human development across the life course and over time and place. Drawing on diverse research methods, she has conducted national program evaluations, field research, survey designs, data analyses, and reviews of the literature for many foundations and federal agencies, including the Robert Wood Johnson Foundation, the Charles Stewart Mott Foundation, the National Council on Disability, the Social Security Administration, the National Institutes of Health, and the U.S. Departments of Health and Human Services, Education, Labor, Justice, and Housing and Urban Development. 
In 2013, Ms. Aron was appointed to the first Board of Visitors of Howard University's School of Education. She holds degrees in Mathematics (BSc) from McGill University and Demography (MA) from the University of Pennsylvania and is fluent in French and Farsi.
Ms. Aron has served on the Evermore Board of Directors. 

Anne Brooks
Senior Manager, Private Client Services, Capital Group
Ms. Brooks is passionate about helping leaders, teams and organizations thrive through learning, change management and operational excellence. Every role in her career has cultivated this passion as she never stops learning and adapting her approach to maximize impact every day. Ms. Brooks has led sales and functional teams, built and managed sales enablement capabilities, designed strategies to create learning cultures and standards of excellence, and built programs and processes that systematize the best ideas to accelerate performance. She has done this at several preeminent global companies, including Ernst & Young, Charles Schwab, Well Fargo Private Bank, and BlackRock, in the US and globally.
Today, Ms. Brooks continues this work as a Learning and Sales Enablement Leader at Capital Group. Capital Group Private Client Services is a privately-owned wealth management firm committed to delivering premium, personalized service and superior long-term investment results to wealthy individuals, multi-generational families, nonprofits and foundations,  with the goal to help them create the impact they want their wealth to have on their families, communities and the world. Capital Group Private Client Services is backed by the global resources of Capital Group—one of the world's oldest and largest asset management firms, with nearly 8,000 employees in offices around the world and $2.3 trillion under management.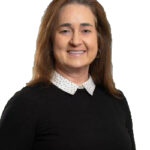 Jennifer Cullen
Associate Director of Cancer Population Sciences at the Case Comprehensive Cancer Center
Dr. Cullen builds and integrates big data to inform public health approaches for cancer prevention, treatment, and survivorship.  Dr. Cullen has served as a patient advocate for the Alliance for Childhood Cancer and a Board Member of the American Childhood Cancer Organization. She meets with Congressional representatives on Capitol Hill, has helped advance key pieces of legislation, including the "Childhood Cancer Survivorship, Treatment, Access, and Research" (STAR) Act. Dr. Cullen is a professor in the Department of Population and Quantitative Health Sciences at Case Western Reserve University School of Medicine.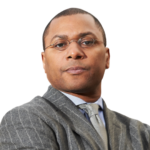 Eric Guichard
Founder & CEO, Homestrings, Perpetual Entrepreneur
Mr. Guichard is a perpetual financial entrepreneur with extensive expertise in international finance. He is the Founder and CEO of Homestrings, Inc., a Diaspora investment advisory platform. Before Homestrings, Mr. Guichard was the Founder and Chairman of GRAVITAS Capital, an institutional asset management company he created in 1996. He has served as a technical advisor to sovereign and multilateral institutions worldwide, including the World Bank. Mr. Guichard has been recognized for his financial innovations and was awarded the "Entrepreneur of the Year Award" from the London-based African Diaspora Awards in 2013 and the "African Financier of the Year" Award from the Association of African-Owned Enterprises, UK, in 2014. His work has been featured in The Wall Street Journal, Forbes – Africa Magazine, CNBC, Euromoney Magazine, BBC Television, and BBC Radio, among others. Mr. Guichard is a graduate of universities domestically and abroad, including Harvard Business School. He earned an MBA and the World Bank Scholar and Harvard Fellowship awards.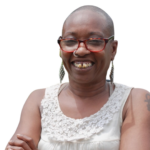 Judy Davidson Hawkins
Cherokee Tribe, Community Leader, Organizer, Artist
Ms. Hawkins is a steadfast community leader who has dedicated her life to advancing the health and well-being of her local community, Anacostia, located less than five miles from Capitol Hill and the White House. The community copes with systemic hardships pervading every aspect of life. To address and mitigate the challenges she witnessed in Anacostia, she left her federal financial analyst position to provide services and support to her neighbors. From gun violence to poverty, Ms. Hawkins has provided child care to financial support to families facing some of life's toughest challenges. In 2015, Ms. Hawkins' son, Alvin, who was affectionately known as Momo, was shot. The injury rendered him paraplegic, wheelchair-bound, and navigating Anacostia with a handicap. Eight months later, Momo died by suicide, and Ms. Hawkins lost her ability to make his dreams happen. As a bereaved mother, Ms. Hawkins has developed artistic and restorative programming for fellow mothers and women who are actively grieving their losses. For over a decade, Ms. Hawkins' work for Bread for the City, a non-profit providing direct service support and championing equity, spans several portfolios, including story collection, organizing, wellness, and information technology.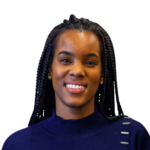 Alica Hall
Executive Director, Nia Centre for the Arts
Ms. Hall strongly believes in the transformative potential of the arts to empower and strengthen communities. She has a professional background in strategic communications, having spent 6 years supporting health and non-profit organizations. Ms. Hall has a passion for creating spaces for artists to create, learn and connect with new audiences. More recently she served as the Co-chair of Pride Toronto, the largest LGBTQ+ festival in North America. Under her leadership, the festival grew from 10 days to a month, by partnering with cultural institutions to bring queer artists into new venues and spaces.
As the executive director of Nia Centre for the Arts, Ms. Hall is now heading up the development of Canada's first professional multi-disciplinary arts facility dedicated to supporting and showcasing Afro-diasporic art. This $7.5 million capital project will transform the Nia Centre's 14,000 sq. ft. facility to create a 150-seat theatre, artist studios, a digital media lab, a recording studio, event space, co-working space and gallery space.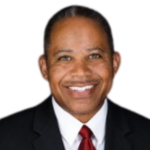 Ron Higgs
Management Consultant, Advisor & Executive Coach, Wolf Management Solutions
Mr. Higgs is a veteran, engineer, business executive, and published author. He has more than 25 years of experience in leadership, operations, engineering management, and program management. During his time in the Navy, Mr. Higgs served as a Naval Flight Officer and a Program Management & Acquisition Professional. He received numerous awards throughout his career for his leadership, accomplishments, and participation in major US military operations. He has worked in several industries and held leadership positions in startups, small companies, and large corporations. In addition to his professional work, Mr. Higgs serves his community in many ways. He served a five-year term on the King County Library System Board of Trustees and was selected as President for calendar year 2021. Since 2020 he has served as a member of the Seafair Board of Directors. Seafair is a nonprofit organization that sponsors the multi-week Seafair Festival in Seattle featuring over 30 sanctioned events that reach more than two million people.
Mr. Higgs holds a BS in Mathematics from the US Naval Academy, an MS in Systems Engineering from the Naval Postgraduate School, and a certificate in Engineering Flight Test from the US Naval Test Pilot School.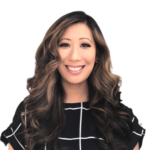 Jana Hiraga
Vice President, Health Career Connection
Ms. Hiraga has dedicated her life to the well-being and advancement of children, women, and families who face significant adversity. She is the Chief Executive Officer at One Circle Foundation, a nonprofit specializing in creating safe and supported spaces for youth and communities across the globe through evidence-based circle programs and curricula. Ms. Hiraga was previously a co-founder of a youth drop-in center called Oakland Youth Aspire in West Oakland. She has directed special projects for unhoused families and human trafficking initiatives, advocated for at-risk girls and women, and served as a university lecturer specializing in the social determinants of health through the lens of community-engaged health promotion. Ms. Hiraga graduated from the University of California, Berkeley, and then received a Master's degree in Public Health with a focus on community health education.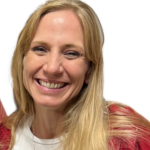 Melanie Smalling Krauchunas
Mother of Seven, Homeschooler, and Former Evangelist
Ms. Krauchunas is steadfast in her commitment to the well-being and advancement of her family of nine and the nation. As the spouse of a former military officer and formerly a devout Christian, Ms. Krauchunas unconditionally supported her family through nearly a dozen moves, and two deployments, and attended to all the educational needs of her seven children through homeschooling. To build character, cultivate empathy, and install faith among her children, she used a combination of religion and literature-based learning to develop acumen, citizenship, and initiative. Her eldest children have achieved much success, including degrees in Architecture, Mathematics, and Education (tentative graduation May 2025). In November 2021, Ms. Krauchunas' son, Caleb, was killed in a motorcycle accident on his way home from college classes. Caleb was a proud member of the Army's Reserve Officers' Training Course for two years and looked forward to serving his country, like his father. With a curious mind, exceptional mathematical talents, and an avid baseball athlete, Caleb looked forward to making a difference in the world and becoming a devoted family husband and father, thus emulating his own mother's dedication. The University of Texas at San Antonio established the Caleb Scott Krauchunas Memorial Endowed Scholarship in Mathematics has been established in his honor. His death has irrevocably impacted the close-knit Krauchunas family.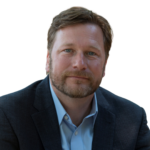 Matt Longjohn, MD, MPH
Assistant Professor, Department of Family and Community Medicine, Western Michigan University Homer Stryker M.D. School of Medicine
Dr. Matt Longjohn is a nationally recognized leader in public health, health systems innovation, and health promotion.  He has nearly 25 years of experience successfully tackling complex health challenges. Prior to running for U.S. Congress in 2018, Dr. Longjohn was identified by the Obama White House as one of the top 100 health innovators in the nation. Dr. Longjohn's work often focuses on facilitating the integration of community resources into equitable, effective, and sustainable population health strategies. He currently co-directs the Active Citizenship course for ~170 medical students at the Western Michigan University Homer Stryker M.D. School of Medicine, provides consulting services to a number of state-and national-level non-profit organizations, and serves as a member of the Board of Directors for both the Committee to Protect Health Care and the Committee to Protect Health Care Education Fund.  In 2021, Governor Gretchen Witmer appointed Dr. Longjohn to the Protect Michigan Commission.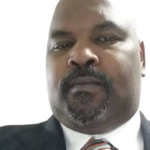 William Mickens
Truck Driver
Mr. Mickens is a hardworking American who logs an estimated 3,000 miles a week on our nation's highway systems delivering everything from household supplies to military equipment. Over the course of his 22-year career in commercial truck driving, he has driven nearly 3.5 million miles, sometimes driving for three consecutive weeks. Grief and bereavement have been a part of his life for as long as he can remember.
Mr. Mickens enjoys seeing America firsthand and meeting everyday Americans from all walks of life. While observing the many cultural traditions the United States has to offer, Mr. Mickens cultivates dialogue and friendships with most people he meets. He is eager to lend a helping hand and challenge the status quo even when it is not popular to do so. Mr. Mickens is a persistent optimist, a father of two spunky children, and a fan of the 49ers and the University of Miami football.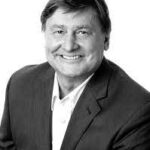 Mark Mioduski
Lobbyist
Mark Mioduski brings three decades of Washington, D.C. appropriations, policy, and legislative experience in the legislative and executive branches, as well as the private sector.  Mark is one of the firm's founding partners and co-leads the health practice at Cornerstone Government Affairs, where he assists non-profit public health associations, coalitions, healthcare providers, and for-profit companies with federal appropriations, authorizing legislation, and general representation.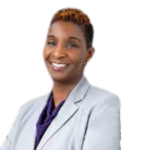 Andrea Barton Reeves, Esq.
Commissioner, Connecticut Department of Social Services
In a career dedicated to mission, Ms. Barton Reeves advocates for improving the lives of those in need. She effectively and strategically leads complex organizations and engages a wide variety of stakeholders in meeting and exceeding expectations. 
In 2020, Ms. Barton Reeves was unanimously selected as the inaugural CEO of Connecticut's Paid Family Medical Leave Insurance Authority. She started and administers a $400 million program, offering some of the most generous paid family medical leave benefits in the country. She assembled a team that stood up the Paid Leave Authority on time, under budget, in the midst of a pandemic.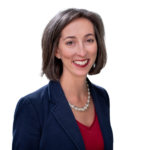 Michelle Riordan-Nold
Executive Director, Connecticut Data Collaborative
Ms. Riordan-Nold is the Executive Director of the Connecticut Data Collaborative (CTData). She is responsible for executing the vision and strategy of CTData which is a user-driven, non-profit corporation that educates, liberates, curates, and democratizes data for public consumption to help drive planning, policy, budgeting and decision making in Connecticut. In her tenure at CTData, she has grown the organization from 1 full time staff person to a team of 12. In addition, she has created and developed new data service offerings including but not limited to, launching the CTData Academy which is focused on individual and organizational data literacy skills; building an integrated data system called the Hartford Data Collaborative; and launching a social enterprise, CTData Strategic Planning, a unique data capacity-building service focused on helping nonprofit organizations turn data into a strategic asset.  
Ms. Riordan-Nold holds a bachelor's degree in Mathematics from Boston College and a master's degree in public policy from the University of Chicago.  In her career, she has had the opportunity to work in all sectors of the economy – private, nonprofit, and government. Her policy interests are broad but her passion is in using data to help drive policy decision-making.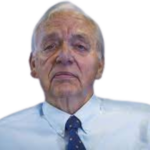 Edward Rynearson, MD
Founder, Violent Loss Bereavement Society
Dr. Rynearson is a clinical professor of psychiatry at the University of Washington, a practicing, clinical psychiatrist, a national and international clinical teacher, and a consultant to the Survivors of Violent Loss Program. Now semi-retired, Dr. Rynearson has focuses on researching the effects of complicated bereavement and violent death. He is the founder of Violent Loss Bereavement Society and the author of Retelling Violent Death and the editor of Violent Death: Resilience and Intervention Beyond the Crisis.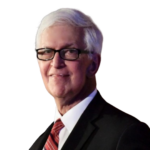 Alan N. Schlaifer
Principal, Law Offices of Alan N. Schlaifer, President, Wharton Club of DC and Chair, Wharton DC Innovation Summit
Mr. Schlaifer's distinguished career spans both public service and private endeavors. He is an AV-rated attorney by Martindale-Hubbell, a distinction reserved for only the top ten percent of attorneys. He is co-editor of The Law and Business of Resort Development and a prolific writer, with over 280 published articles and a monthly column for over 20 years on vital business and legal issues in the resort and hospitality industry. He was the recipient of the Distinguished Service Award for his decade of service at the Federal Trade Commission.
Mr. Schlaifer is equally dedicated to serving his community and nation. He is a long-term leader in Rotary, his residential HOA, and served as an honorary Ambassador for Liberation Route Europe, commemorating the 75th Anniversary of D-Day in 2019 and V-E Day in 2020. He has also received the Wharton School's Alumni Award for Distinguished Service and the Wharton Club's Joseph Wharton Award, its highest honor. He holds degrees from the Wharton Business School and Harvard Law School.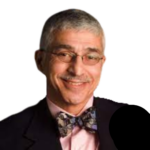 Martín J. Sepúlveda, M.D. FACP, FAAP, FACOEM
IBM Fellow, Member of the National Academy of Science, Engineering and Medicine, the Connecticut Academy of Science and Technology
Dr. Sepulveda is a Distinguished Professor at Florida International University, and CEO of CLARALUZ LLC, a health, data, technology, and analytics consulting firm. He is a senior executive advisor to Fortune 500 and health technology start-up companies and the retired Vice President of Health Systems and Policy Research, IBM Research Division. 
Prior to this post, Dr. Sepulveda served as IBM Vice President of Integrated Health Services and led health policy and strategy, health benefits innovation and purchasing, occupational health and well-being services for IBM globally. He is currently on the membership committee of the National Academy of Medicine, and boards of advisors for UPENN School of Nursing, the University of Iowa College of Public Health, the Council for Health Research for Development, and the Harvard Center for Work, Health, and Well-being.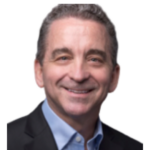 Lincoln Smith
Founder, Watershed Event, LLC
Linc Smith is an experienced CEO with a demonstrated history of scaling research, advisory, and tech-enabled consultancies serving the public and social sector. He has proven skills in business development, operations management, analytics & IT solutions, performance improvement, compensation/incentive planning, and corporate governance.
Mr. Smith has experienced success driving rapid growth through both organic investment and through acquisition. Led the execution of more than a dozen M&A transactions — not as intermediary, but as lead principal. Plus, has a consistent track record in talent, executive, and organizational development to build leaders and teams to succeed in all these functional areas.
Mr. Smith served as Evermore board chair from 2019 to 2022.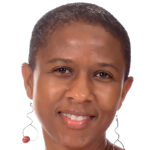 Adrienne Stith Butler, PhD
Deputy Chief Science Officer, American Psychological Association
Dr. Stith Butler has long championed advancing evidence-based science into policy and legislation with the goals of eliminating discrimination and advancing equity. She led dozens of major reports from the National Academies of Science (NAS) including Dying in America: Improving Quality and Honoring Individual Preferences Near the End of Life and Psychosocial Interventions for Mental and Substance Use Disorders: A Framework for Establishing Evidence-Based Standards. She also served in leadership roles for NAS reports pertaining to the nursing workforce, regenerative medicine, family planning, preterm birth, psychological consequences of terrorism, diversity in the health care workforce, and racial and ethnic disparities in health care.
Prior to her work at the Academies, she was the James Marshall Public Policy Scholar, a fellowship sponsored by the American Psychological Association and the Society for the Psychological Study of Social Issues. Dr. Stith Butler is a clinical psychologist and received a doctorate in 1997 from the University of Vermont. She completed postdoctoral fellowships in adolescent medicine and pediatric psychology at the University of Rochester Medical Center in Rochester, New York.
Dr. Stith Bulter has served on the Evermore Board of Directors.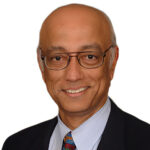 Siva Subramanian, BSc, MD, FAAP
Professor Emeritus of Pediatrics & Obstetrics and Gynecology and Emeritus Chief of Neonatology Medstar Georgetown University Hospital
Dr. Siva Subramanian served as the Chief of Neonatology and Professor of Pediatrics for the Medstar Georgetown University Hospital for more than 40 years. He is a senior and consulting bioethicist at Medstar Georgetown University Hospital and a faculty associate at Georgetown University's Kennedy Institute of Ethics. His acclaim spans the globe with more than 100 articles, presentations, and NIH grants, including a Newsweek cover story on his pioneering work to save the lives of preemie babies. Dr. Siva has received multiple life achievement awards, including one for his leadership among the interfaith community in Washington, D.C., tristate area. His leadership has been recognized by former U.S. President Obama and Maryland Governor Larry Hogan.
Dr. Siva is one of the three founding directors of Evermore.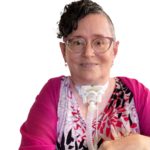 Carole Zoom
Executive Director, Nā Keiki O Emalia
Ms. Zoom is the Executive Director of Nā Keiki O Emalia, Maui's only childhood bereavement center serving all grieving children. As a director, she has served the organization since 2018. Zoom has been a community organizer since 1991, trained by the Industrial Areas Foundation. Born with congenital Muscular Dystrophy, Zoom uses a ventilator and mobility scooter full-time. As the former Executive Director of the Coalition of Texans with Disabilities, Zoom helped lead the Texas contingent to pass the Americans with Disabilities Act. Zoom directed the National Clearinghouse on Disability and Exchange and served as the leading exchange coordinator for Mobility International USA. She has represented disability and travel issues in major media such as NBC News, National Public Radio, Washington Post, AARP, and New Mobility. Ms. Zoom served as Evermore's Outreach Coordinator from October 2022 to January 2022, hosting hundreds of meetings with community leaders across the nation.