Why Is Our Nation So Far Behind In Grief and Bereavement Services and Policies?
National Grief Awareness Day — observed annually on August 30 —  was created by Angie Cartwright, who's experienced immense grief in her life after the loss of her baby sister, newlywed husband, and mother. She helped establish this day of awareness in 2014, coinciding with her mother's birthday, to encourage open and honest communication centering the myriad ways we cope with loss and bereavement, and to remind us all to support the people we know who are grieving. 
"Grief is the unique emotional response following the death of someone meaningful in your life," says Evermore founder Joyal Mulheron. "It's a term commonly used for anyone grieving a difficult change, like grieving our old lives before Covid."
Everyone will experience the loss of a loved one at some point in their life, and this loss is seldom easy to accept or process. Each individual will experience grief differently, and unpredictably — it can wax and wane, reemerge at unexpected times, and linger longer than we'd like.
Coinciding with the grief process is bereavement — "the death event and surrounding systems, policies, and interactions that people experience in the aftermath of losing someone," says Mulheron. "Bereavement includes the interactions a grieving person may have with institutions and people."
Bereavement and grief are terms that are often used interchangeably, but their meanings are distinct. Although they can work in tandem, they are dealt with differently. 
For example, if a mother loses her child, she must not only navigate the emotional toll of her loss, but potentially do so with limited time off of work, because federal policy for bereaved parents only requires two weeks of paid leave for bereaved individuals. 
In this way, the feelings of anguish and sorrow that come with grief can make the bereavement process tumultuous, overwhelming, or disorienting. And vice versa. But understanding the difference between grief and bereavement can help people navigate a complex, often difficult coping process.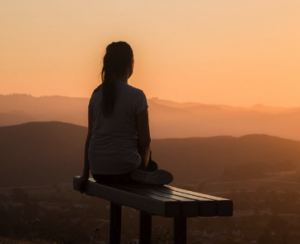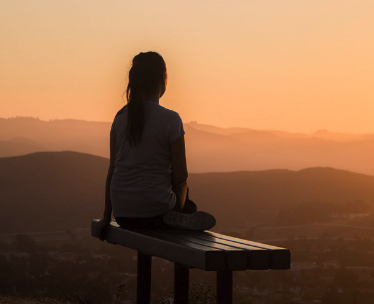 While the unexpected or untimely death of a loved one is one of the most common traumatic events Americans experience, the journey through these events often remain invisible due to a lack of awareness about how policy decisions and institutional processes impact grief and bereavement. 
Researchers and policy-makers have long overlooked questions and statistics around bereavement. The Centers for Disease Control and Prevention (CDC), the largest monitor of health and wellness in the US, collects data on mortality events but overlooks the residual impacts — systemic, physical, and emotional — on surviving family and friends after a death event.
Bereavement has so little institutional support behind it, yet people can encounter these system deficiencies almost everywhere — the workplace, law enforcement interactions, the child welfare system, schools, federal benefits, health care, and housing. This neglect has created a public health problem with profound implications for the social and economic well-being of families, communities, and the nation as a whole.
For instance, when a child experiences the premature death of a parent, it can be difficult to find a qualified therapist or suitable in-school counselor. When compared to non-bereaved children, bereaved children experience lower self-esteem, lower grades, and more school failures, along with the heightened risk of depression, suicide, and premature death.
Individuals who are exposed to death at early ages are more vulnerable to negative social and health outcomes for the rest of their lives. These experiences cause greater cumulative disadvantages, induce greater levels of stress, and deplete financial resources.
For Indigenous, Black, and Latino people, and also people experiencing poverty, these deficiencies in our public and private systems have a disproportionate negative effect, creating additional challenges for the nation's most vulnerable families for years following the loss of a loved one.
At Evermore, we believe bereavement care in America is broken. Which is why we're committed to shifting policy and bringing more awareness to these issues — and how they impact real families — so that grieving can happen more naturally and loved ones can support when they need it more than ever.
Additional Resources