This list was developed in collaboration with Dr. Donna Gaffney, an expert in children's grief.
A tragic event is difficult to comprehend for even the most mature, knowledgeable adult. For children and adolescents faced with trying to understand such an overwhelming experience, the task is even more daunting. How can a young person grasp the enormity, meaning, and consequences of an occurrence that brought death, injury, or harm into his life? These are the times, as parents and teachers, when words fail us. Sometimes we are consumed with our own emotions and other times, we cannot seem to begin these important conversations. But literature can give us a starting point. Because stories are a form of medicine. They offer catharsis, they hold a mirror so we can better see our own experiences, and they invite us to question, demand answers, get angry, feel sad, and somehow learn to cope and grow and move forward in our experience. Because books can be such a powerful balm during a time of grief, here's our list of favorite books for kids and teens that explore the difficult experiences of death, grief, loss, and bereavement.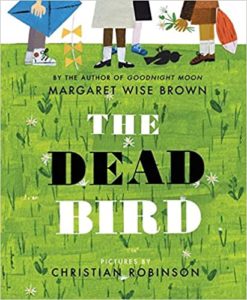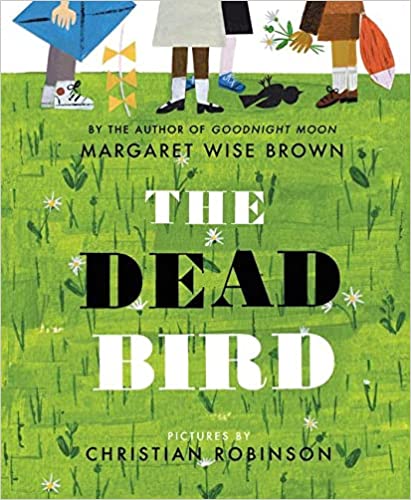 The Dead Bird by Margaret Wise Brown (Harper-Collins, 2016) 
Ages 4 and up 
Finding a still warm but dead bird, a group of children give it a fitting burial and every day, until they forget, come again to the woods to sing to the dead bird and place fresh flowers on its grave. An excellent book handling the subject of death in which all young children have a natural interest.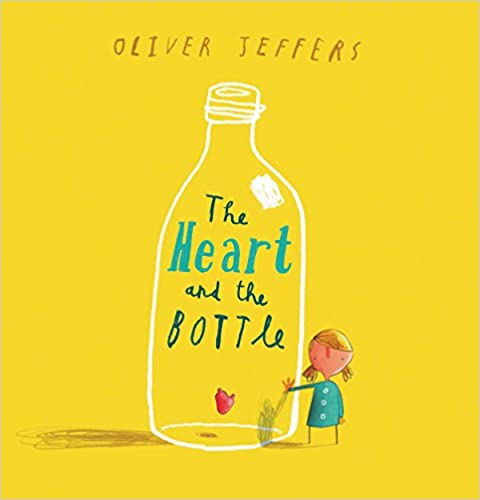 The Heart and The Bottle by Oliver Jeffers (Philomel Books, 2010) 
Ages 4 and up
There is a wonder and magic to childhood. We don't realize it at the time, of course… yet the adults in our lives do. They encourage us to see things in the stars and to find joy in colors and laughter as we play. But what happens when that special someone who encourages such wonder and magic is no longer around? We can hide, we can place our heart in a bottle and grow up… or we can find another special someone who understands the magic. And we can encourage them to see things in the stars and find joy among colors and laughter. This remarkable book is a touching and resonant tale that will speak to the hearts of children and parents alike.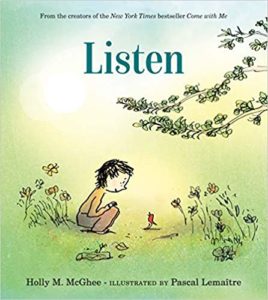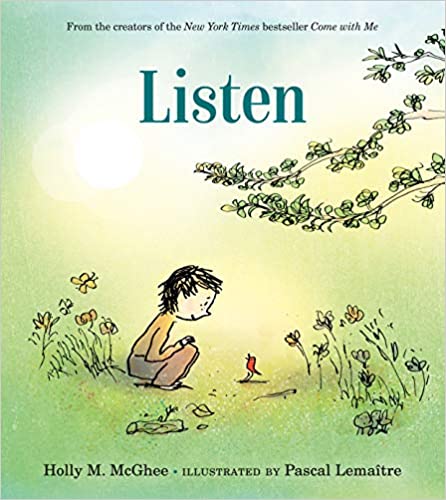 Listen by Holly McGhee (Roaring Book Press, 2019) 
Ages 4-7
Experience the power of listening to your heart, paying attention, love, and empathy in Listen, a simple and tender picture book by Holly M. McGhee and Pascal Lemaitre, the creators of the New York Times bestseller Come With Me. The buoyant verses and gentle art show young readers how to connect with the whole world. From exploring sensorial surroundings ― what you see, breathe, hear, taste, and feel ― to becoming aware of our shared experiences.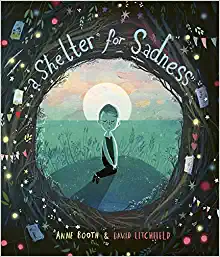 A Shelter for Sadness by Anne Booth (Peachtree Press, 2021) 
Ages 5 and up
A small boy creates a shelter for his sadness so that he can visit it whenever he needs to, and the two of them can cry, talk, or just sit. The boy knows that one day his sadness may come out of the shelter, and together they will look out at the world and see how beautiful it is. In this timely consideration of sadness and mental health, Anne Booth offers a beautiful depiction of how children (and everyone else) must care for their emotions and give attention to their grief on a regular basis.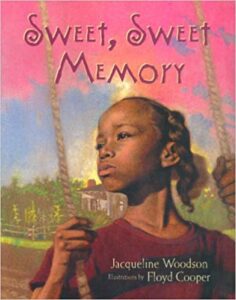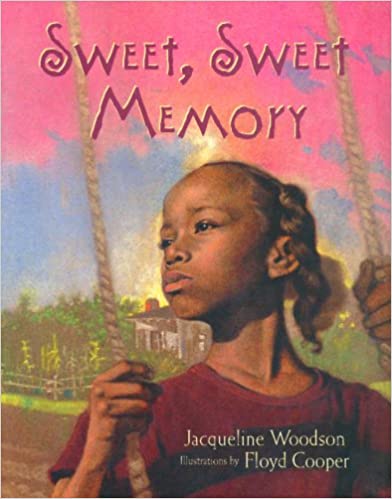 Sweet Sweet Memory by Jacqueline Woodson and Floyd Cooper (Jump at the Sun, 2007)
Grades K-3
Now that Grandpa's gone, Sarah tries to remember what he used to say about the garden. Like us, he would tell her, a part of it never dies. Everything and everyone goes on and on. But Sarah feels very sad, even though Grandma and all the relatives are with her, sharing stories and hugs. How can life go on without Grandpa? As summer slips into fall, Grandma and Sarah share a rich garden harvest and their sweet, sweet memories of Grandpa. The stories and memories of loved ones, Sarah learns, are what keeps everything and everyone going on and on. This spare and beautiful picture book balances sadness and mourning with the comforting notion of the continuity of all life.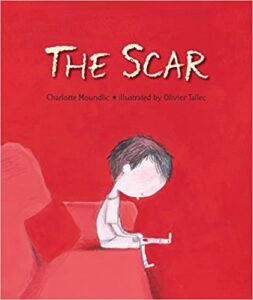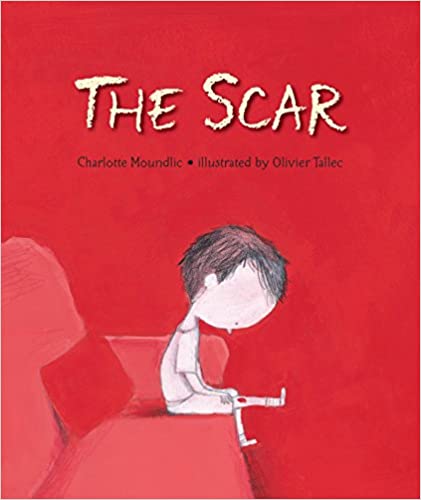 The Scar by Charlotte Moundic (Candlewick Press, 2011)
Grades K-4 
When the boy in this story wakes up to find that his mother has died, he is overwhelmed with sadness, anger, and fear that he will forget her. He shuts all the windows to keep in his mother's familiar smell and scratches open the cut on his knee to remember her comforting voice. He doesn't know how to speak to his dad anymore, and when Grandma visits and throws open the windows, it's more than the boy can take — until his grandmother shows him another way to feel that his mom's love is near. With tenderness, touches of humor, and unflinching emotional truth, The Scar captures the loneliness of grief through the eyes of a child, rendered with sympathy and charm.
Currently out of print but available in libraries or through sellers like Thiftbooks.com and AbeBooks.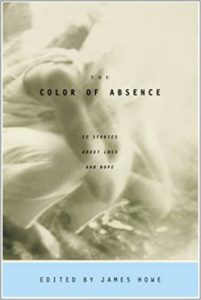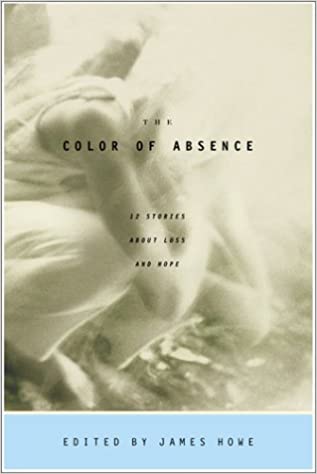 The Color of Absence: 12 Stories About Loss and Hope edited by James Howe (Simon & Schuster) 
Grades 6-10 
"In adolescence, we feel our losses as if for the first time, with a greater depth of pain and drama than we are aware of having experienced ever before," writes James Howe in his introduction to this collection of short stories which celebrated fiction authors for young adults explore the many faces of loss — the common thread they share and the hope that is borne through change. Featuring stories by Naomi Shihab Nye, Jacqueline Woodson, Chris Lynch, Walter Dean Myers, Annette Curtis Klause, Norma Fox Mazer, and others.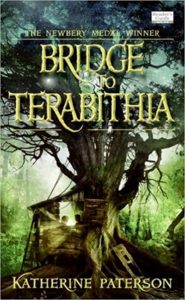 Bridge to Terabithia by Katherine Paterson (Harper Festival, 2006)  
Ages 9 and up 
This Newbery Medal-winning novel revolves around two friends. Jess Aarons is eager to start fifth grade and wants to become the fastest runner at school. All seems to be on track, until the new girl in class, Leslie Burke, leaves all the boys in the dust, including Jess. But the two become fast friends and spend most of their days in the woods behind Leslie's house, where they invent an enchanted land called Terabithia. One morning, Leslie goes to Terabithia without Jess and a tragedy occurs. It will take the love of his family and the strength that Leslie has given him for Jess to be able to deal with his grief. Author Katherine Paterson wrote the book for her son, who lost a friend in a tragic accident at the age of 8.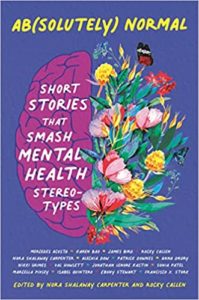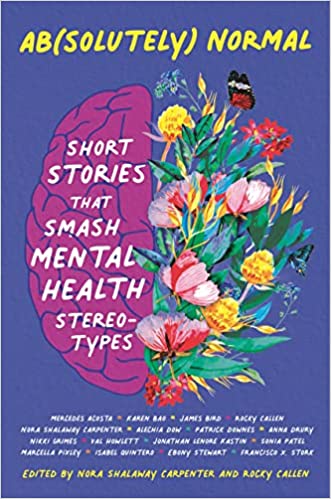 Ab(solutely) Normal: Short Stories That Smash Mental Health Stereotypes edited by Nora Shalaway Carpenter & Rocky Callen (Penguin Randomhouse, April 2023) 
Teen & Young Adults
In this inspiring, unflinching, and hope-filled mixed-genre collection, sixteen diverse and notable authors draw on their own lived experiences with mental health conditions to create works of fiction that will uplift and empower you, break your heart and stitch it back together stronger than before. Through powerful prose, verse, and graphics, the characters in this anthology defy stereotypes and remind readers that living with a mental health condition doesn't mean that you're defined by it. Each story is followed by a note from its author to the reader, and comprehensive back matter includes bios for the contributors as well as a collection of relevant resources. A discussion guide for parents, young people, and teachers will be available.